"Exclusive rental for Šenkýř Motorsport" !!! The longest winter track in snowy conditions in Central Europe. Groups of only ten cars.
Basic information
Winter training with Šenkýř Motorsport on the longest winter track in snowy conditions in Central Europe. Small groups of only ten cars.
Our 2-day Snowdriving Experience event will perfectly prepare you for snow and ice driving and provide you with a unique driving experience. Take your snow ride to the next level!
Experience with us plenty of fun and pleasure from driving on the longest snow track in Central Europe in Lungauring, Austria.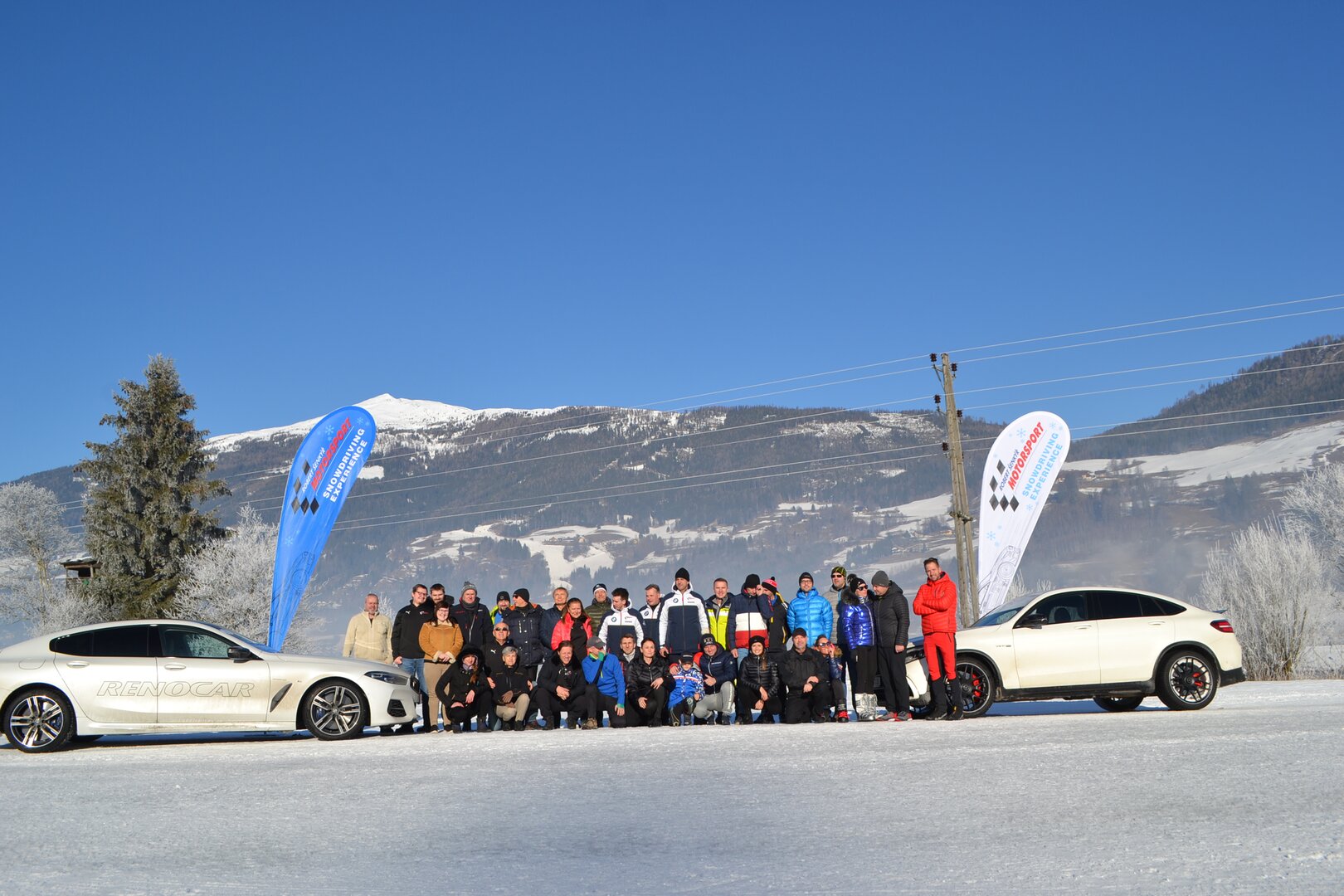 Next events for Snowdriving experience (A)
Past events on Snowdriving experience (A)
Price includes
Price - car + one driver: 1 495 € T
he second driver only pays 415€ for accommodation and meals
(625€ then if the second driver will be alone in a single room).

The price of the event includes accommodation (2 nights) including entry to the wellness and complete meals at the hotel, track rental, coaching services, training room directly on the track, radios for communication between instructors and participants, lunch and all-day catering on the track.

AMG A 45S /CLA 45S rental: 490€ / day (+ consumed fuel - approx. 60€ / day)

Extra accommodation in the hotel extra:
2-bed room: 284€ (ask us about the price of family rooms)
2-bed room for one person only: 263€ 


Prices for the event and rental of the AMG A 45S /CLA 45S are without VAT.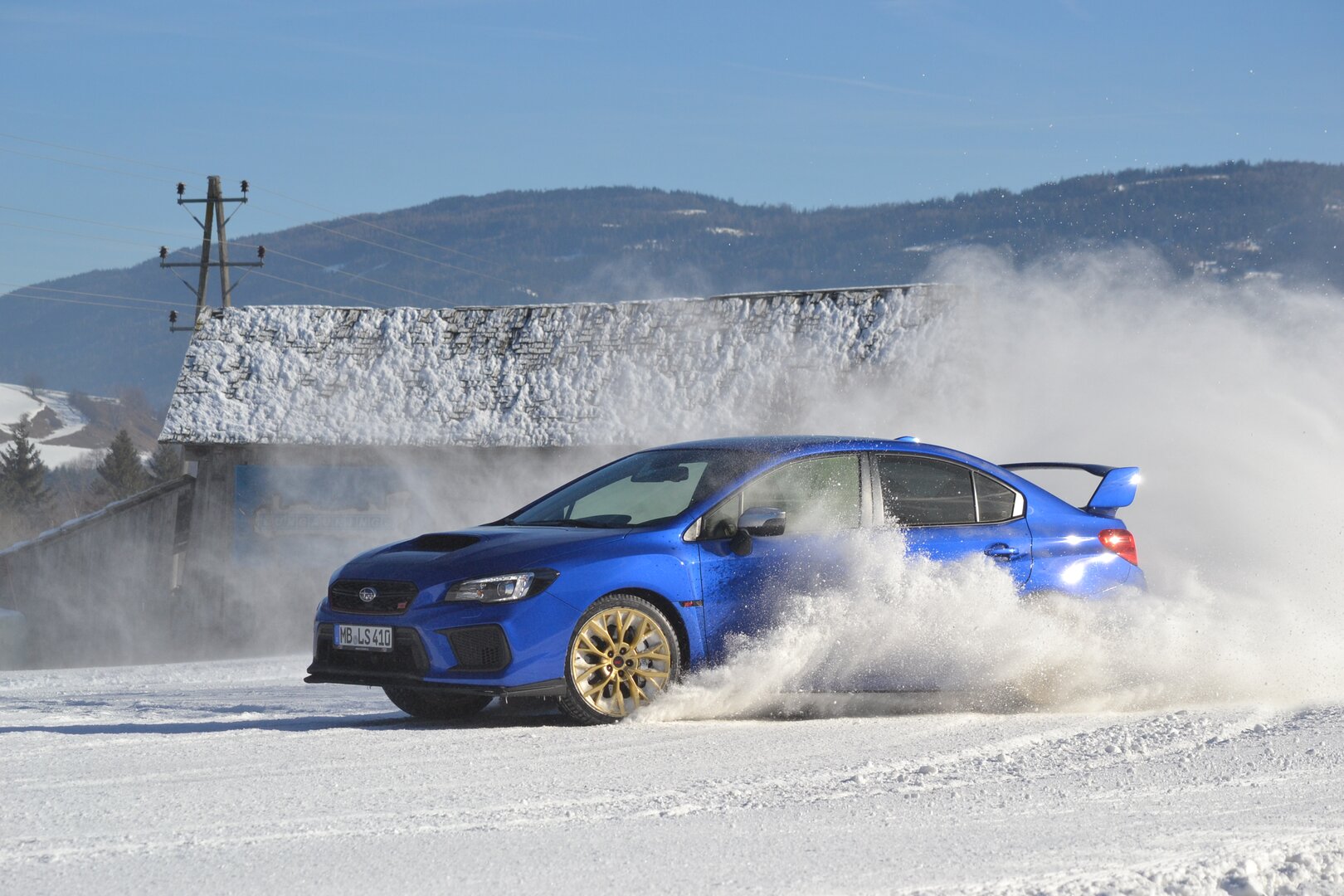 Program
Snowdriving Experience schedule
Day 1 (day of arrival)
Arrival to the hotel, accommodation, wellness, dinner together.

Day 2 (snowdriving)
Short training, getting familiar with the tracks, driving behind the instructor's leading car.
All-day training, races, competitions, lunch on the track, free rides, wnners ceremony, wellness, dinner at the hotel.

Day 3 (snowdriving)
All-day training, competitions, riding skills and abilities, lunch on the track, free rides on the track, wnners ceremony, closing ceremony of the event.
Coaches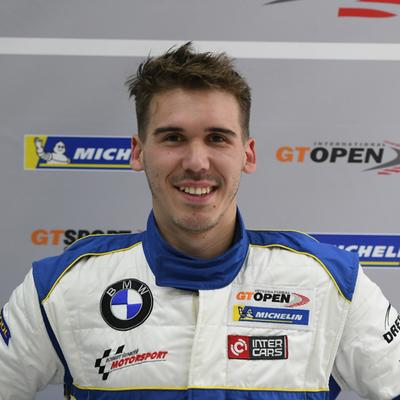 According to statistics, the most successful Slovak rider in terms of the number of victories in major international races gained pole position and the highest percentage chance of winning the race. In his career, he won the prestigious Formula F3 Eurocup series and also tried out the special Formula GP2, GP3 and Indy-lights. Since 2017, he has been a pilot in GT3 category races for Šenkýř Motorsport team.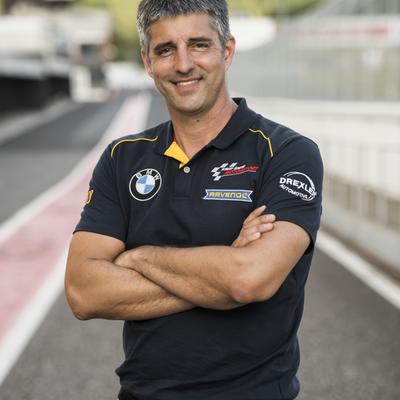 Two-time European hillclimb champion in the overall classification of touring cars division, multiple champion of the Czech and Slovak Republic in hillclimb and circuit races, long-term official member of the Czech national team and driver with a successful thirty-year racing career. Founder and owner of the Šenkýř Motorsport team, who created the methodology and concept of 1:1 coaching for trackday cars and their drivers.
Additional information
Evening well-being in the Alps
For evening relaxation and a gastronomic experience, we have booked a traditional 4 * family wellness hotel Hinteregger right next to the slopes of the Katschberg ski area (70 km of slopes, 16 cable cars). The dominant feature of the hotel is the newly built two-storey wellness area with an area of ​​1,500 square meters. https://www.familienhotel-hinteregger.at 
Training cars
The event is especially suitable for cars with rear-wheel drive or 4WD, but several front wheels have already successfully participated. Don't have a suitable car? Find out about the possibility of renting our AMG A 45S /CLA 45S cars with all-wheel drive.
Don't go to the mountains twice!
So that you don't have to go to the mountains twice, we offer you the opportunity to stay with us and extend your stay by a few days of skiing. Take your family or friends with you and be with us in the fresh air for an extra day, or even for a whole week! You only pay the price for accommodation and half board in the hotel.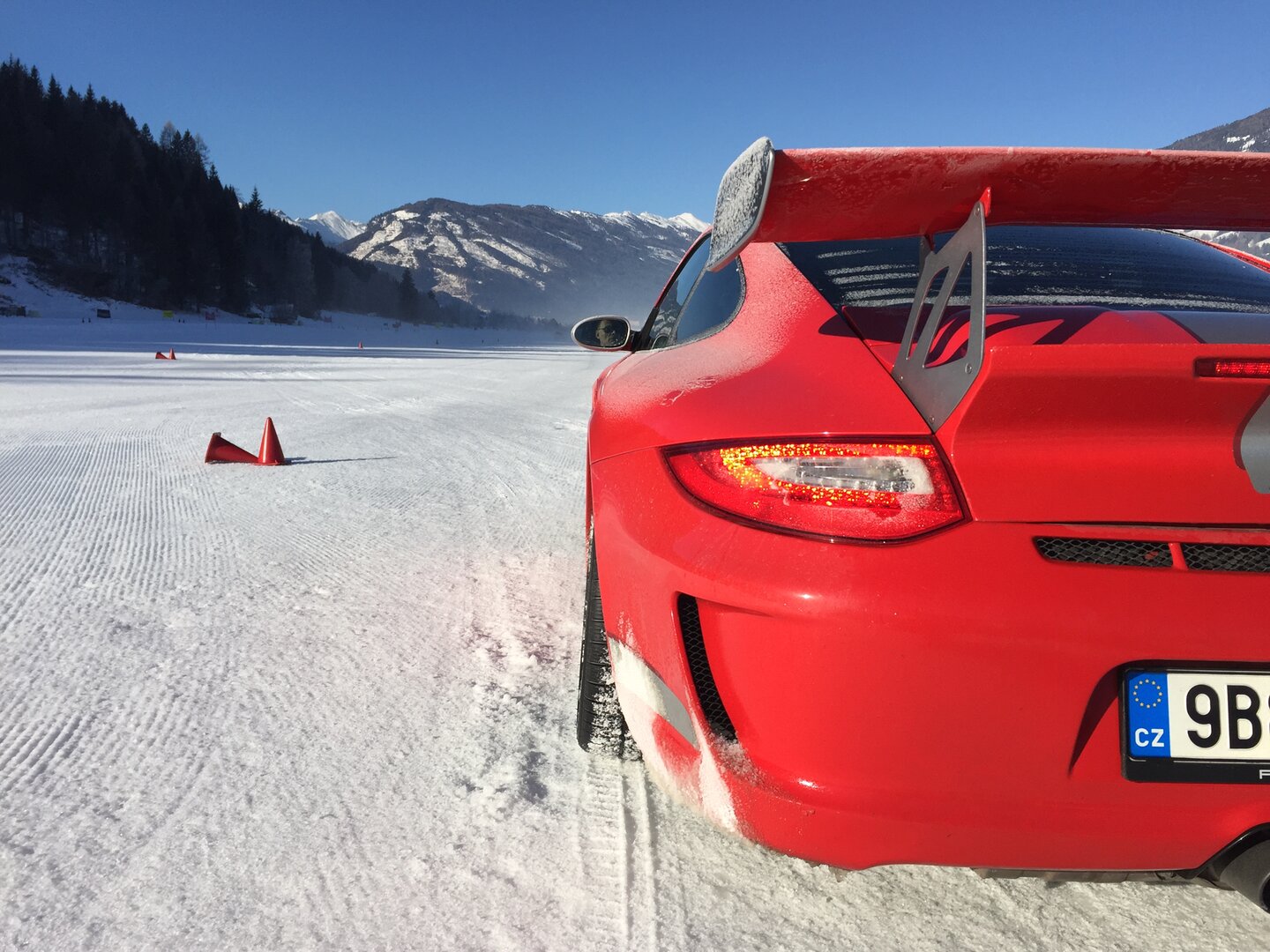 ▼
Where is the course happening?
Lungauring (A), Schröckergasse 185, St. Michael im Lungau, 5582, Rakousko
▼
I booked the event using the booking form. What happens now?
Please transfer the total amount stated at the time of booking to our account 4211028159/6800.
Please enter your name and date of the event in the subject. Your place is certainly reserved and confirmed only after receiving the payment. You will receive an invoice and other necessary information from us well in advance of the event.
▼
What happens if I can't attend an event unexpectedly?
If for any reason you are unable to attend the event, we will proceed in accordance with our cancellation policy. If you cancel 30 days before the date of the event, we will refund 100% of the amount, 30-15 days before the event, we will refund 50% of the amount, 14-7 days before the event, 25% of the amount. If you cancel the event 4-1 the day before the event and if you do not come to the event at all, 100% of the amount will be forfeited.
▼
What happens if the event is canceled due to Covid restrictions?
If the event is not held due to Covid restrictions, the event will be moved to another date, or the entry fee will be moved to another event of your choice, or returned.
▼
Must I have experience with driving on a circuit Lungauring (A)?
You don't have to. We will be happy to welcome you as a newcomer and help you with the first steps when driving around the circuit. At each of our trackday events there is a contingent of our coaches, ready to take care of you.
▼
How to prepare a car for the first trackday event?
Not specifically, but it is necessary to keep the car clean and in good technical condition. We recommend checking all fluids, brake discs, pads and tires. Don't forget the towing eye at home! We recommend coming with a fully refueled car.
The choice of tires is an essential and limiting factor. For the first trackday in life or occasional driving, original road tires are enough.
For an more sporty driving, of course, semislick or slick tires are more suitable, which can transmit higher lateral forces and the car "holds" better.
Within the sporty driving on the track, your tires will get warm up and your pressure will increase. This reduces the area of ​​the tire that is in contact with the road and the car loses grip. The tire also wears out faster. To prevent this, we must constantly monitor and adjust the pressure. Follow the recommended values ​​on the label of your car. For standard tires we must not exceed the value specified for the loaded vehicle, for semislick tires the key values ​​are for a less loaded vehicle. Our mechanics will help with pressure measurement, or you can measure the pressure with your own pressure gauge. We also have digital sports pressure gauges for sale at the event. Don't forget to refill the pressure after the event. By street driving, the tire pressure drops again and you could go home on underinflated tires.
▼
Will my standart street car last a day on the track?
yes, if it is in good technical condition. We also recommend letting the car exhale after a few laps / minutes on the track Lungauring (A) and cool it down by slowly driving into the pits. In case of any doubts, we always have service point on site and we will check your car.
▼
Does my car remain insured during the event?
Our trackday events are sports trainings focused on driver safety. They are not organized in order to achieve the highest speed or the best time. With many insurance companies, your insurance and comprehensive coverage are maintained in full. But  please ask your insurence company.
▼
If my insurance does not apply on track, can I insure my car separately?
Yes, we can arrange special insurance for the race track on individual request.
▼
Can I take an guest, another driver or children on the track, who can also go on the track?
Yes, we have booking options for other drivers or guests, see. paragraph "Complete prices". Children from the age of 16 are allowed to enter the track as co-drivers if the parent, as the driver of the car, assumes responsibility for this. You will receive the necessary documents at the accreditation.
▼
Does my vehicle need to be registered and have a license plate in order to run on the track?
It doesn't have to. We organize our trackday events for vehicles with and without license plates. Exceptions are events at the Nürburgring, where only cars with license plates and tires approved for road use are permitted.
▼
Do I need a helmet and racing overall to participate in the event?
Helmet is mandatory at our events, overalls recommended. You can rent helmets from us in limited quantities (fee 15 € / day), or even buy them (approx. 199 € without VAT).
▼
Can I book the individual 1: 1 coaching during the trackday?
Basically yes. However, most coaching units are always booked in advance. To be sure, we recommend that you book the required coaching capacity with the coach in advance.
▼
Can I rent your sports car during the trackday?
Yes. But as with coaching, it is better to book a car in advance to be sure to get it.
▼
Are there noise limits on some tracks?
Yes, some of the tracks have limited noise quotas. E.g. Nürburgring 130dB. Restrictions for particularly noisy cars also apply to Most and Spa Francorchamps. So far, it has never happened during our events that we have to park a car due to excessive noise.
▼
OPEN PITLANE and Groups A / B - what's the difference?
Open Pitlane mode is all-day free driving without dividing into groups.
Driving in groups A and B (always a maximum of two groups) is required on circuits with low capacity.
The divisding into groups takes place according to the car and the level of experience. Thanks to this, the groups are homogeneous and you will enjoy your ride more. When group riding, each group usually has 8x 30 min. driving, which is more than enough for a serial or modified car and for your concentration.
▼
Can I give someone a gift for the participation in a trackday event or a taxi ride?
Yes, we will prepare a gift voucher with the selected service for you. You can also donate personal coaching, a taxi ride with our instructor or your own gift ride in one of our racing or sports cars.
▼
I don't have supersport, but I would like to participate. What cars drive to your events?
t is not a condition to have a super sports car. What is important is the desire to participate and have your car in good technical condition. A whole range of cars take part in our events on Lungauring (A) - for example Porsche GT3, Ferrari, Lamborghini, McLaren, AMG Mercedes GTR, AMG A35, AMG A45, BMW M2, M3, M4, Nissan GTR, Ford Mustang, Ford Focs, Toyota Supra, Honda Civic, BMW 340i, Abarth, Lotus Exige, Tesla, BMW X4 M, Dodge, Corvette atd.
▼
Can I also drive my own race car?
Yes you can, if you respect the trackday rules of our events.
▼
I have a new car and I'm afraid of a lot of traffic on the track. Is there a risk of a collision, for example?
We organize our events under clear safety rules. If someone doesn't follow them, we'll take them off the track and explain once again that it's a trackday and not a race.
At our events, we pay attention to the limited number of cars on the track so that each participant has enough space for their ride. Thanks to the amount of time devoted to driving, you can also determine when you will enter the track when the track is empty.